The last name Easton has 6 characters and is very popular in English speaking countries.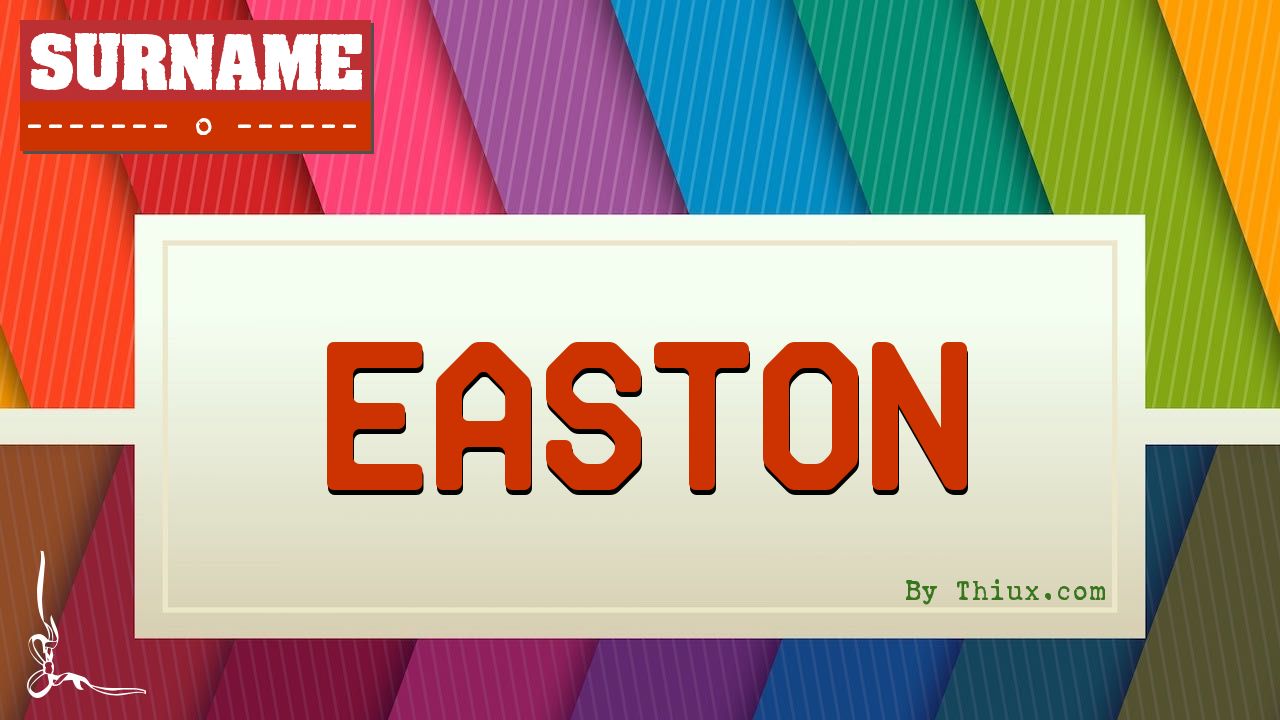 Analysis
| Vowels | 3 |
| --- | --- |
| Consonants | 3 |
| Letters in the alphabet | 6 |
Related last names
---
Some artists
Mastodon, Eamon, Hanson, Boston, Esthero, Passion, Eat, Easton Corbin, Earshot, Fat Jon, Iration, Washington, Sheena Easton, Headstrong, Estopa, Solarstone, East 17, Haustor, Eastman, Bastian, Elastinen, Pastora, Jonston, Houston, Elevation, Dayton, Eason Chan, Emanon, Samson, Sandstone, Paxton, Masonna, Tim Easton, East of Eden, Ernesto, Fausto, Eon, Evan Olson, Epstein, Eastwood, Mashtronic, Existone, Pashon, Ekseption, Pist-on, Basto!, Castor, Elvaron, Eskaton, Elliot Easton, Easy Going, Heston, Kalisto, Makaton, Playton, Ezra Winston,
---
Some actors in the world
---
Collaborate with information about your last name
...
Some combinations and acronyms with the letters AN.